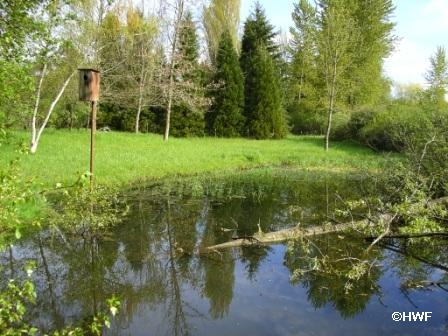 Wild Pond
We have several small wild ponds that we leave for native birds and wildlife. We have planted trees and shrubs around them and put up nesting boxes--like this wood duck nest on a metal pole. Along with attracting many varieties of birds, these ponds are home to large numbers of frogs and other native fauna.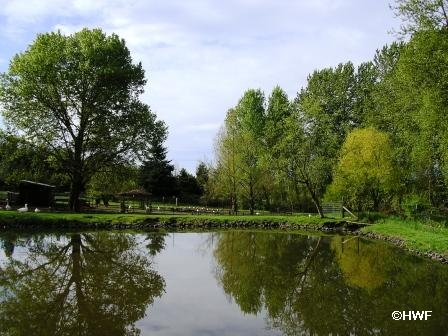 A Quiet Spring Day on Our Main Pond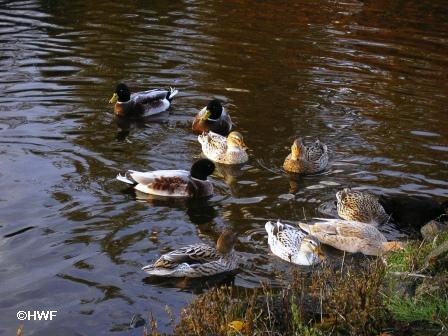 A Group of Australian Spotted Ducks Feeding in a Pond
Our Main Pond
We rotate which birds have access to the main pond.
Canada Geese on the Bank of One of Our Wild Ponds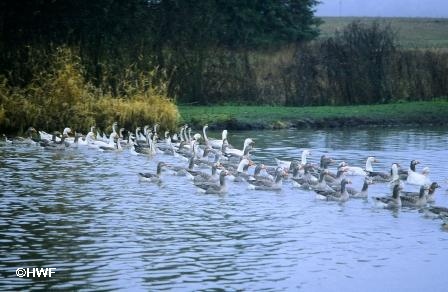 Geese Enjoying a Swim Before Being Divided Up for the Breeding Season
Copyright 2007 Holderread Waterfowl Farm & Preservation Center