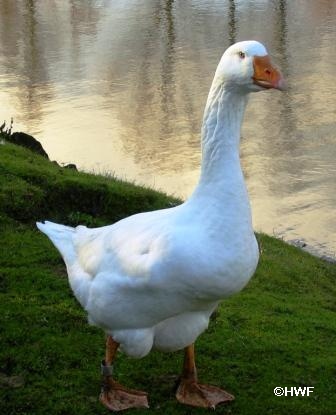 White Embden Gander -- "Mountain Mama's Dream"
This tall, massive gander has classic Embden size and conformation. He has the hard, lean body; long, thick neck; large oval head; and slightly elevated body carriage desired in the true Embden.
Back View of Above Gander
He has the hard-to-get balanced lobes hanging from his abdomen.
Four Massive Embden Females; Gander Is Preening/Hidden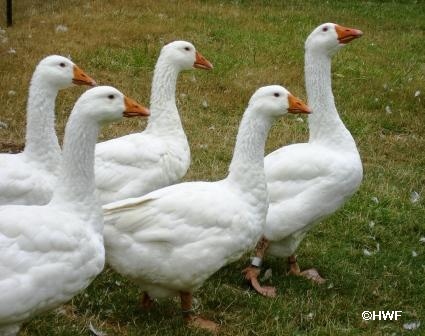 Yearling Embdens; Gander (on right) Is Over 40" Tall
Three of Our Yearling Embden Trios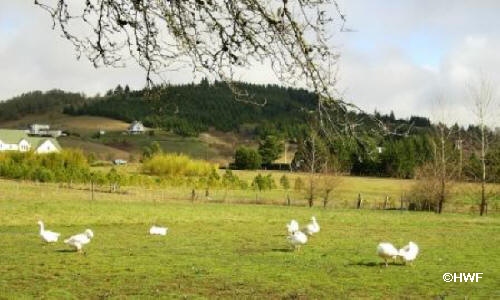 Embdens During The Early Spring Breeding Season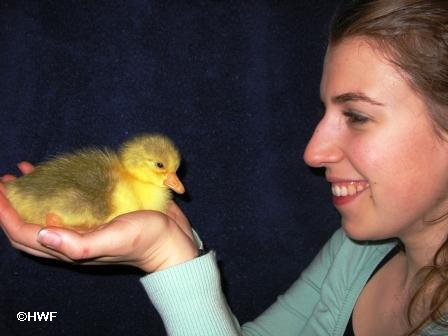 12-Hour-Old Embden Gosling Female and Her Admirer
Return to Top
Copyright 2007 Holderread Waterfowl Farm & Preservation Center