Calls are charming and inquisitive bantam ducks. They are the smallest of domesticated ducks, make great pets and have become leaders in the show world. The colors we use in our breeding flocks are Pastel, Blue Fawn, Gray and Butterscotch. Currently we have birds available in all of these colors.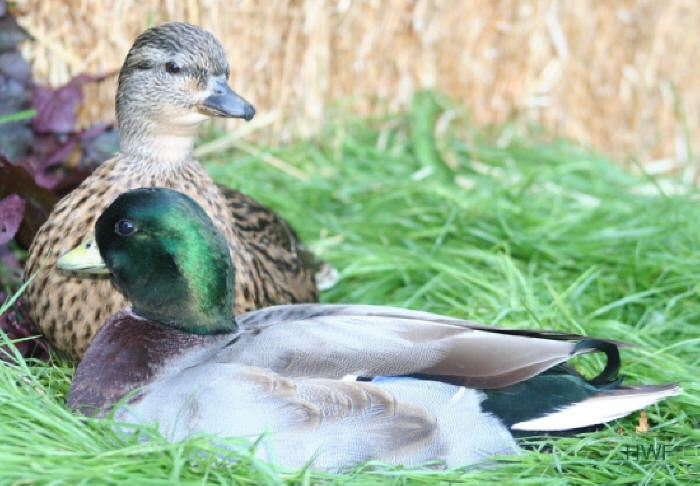 Our Calls are raised on grass with bathing water to maintain excellent condition suitable for showing or just showing off in your backyard. Pictured here is a pair of Gray Calls.
Young Gray Female
Young Butterscotch Female
Young Butterscotch Drake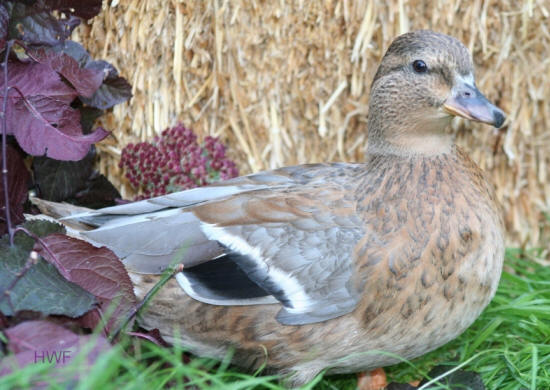 SS
Young Blue Fawn Female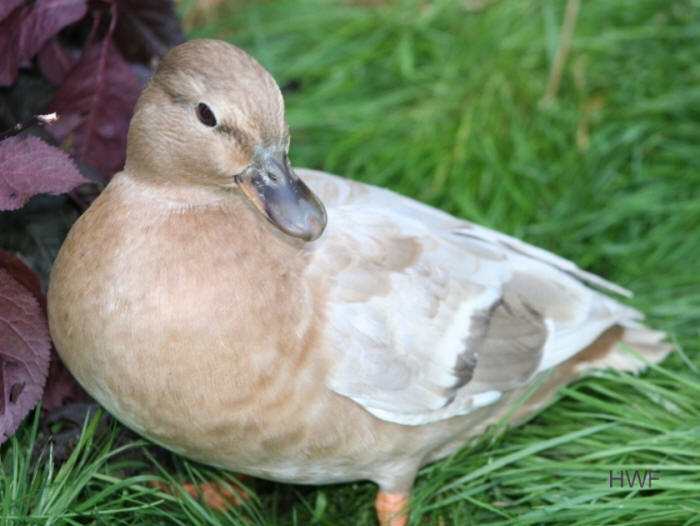 Young Pastel Female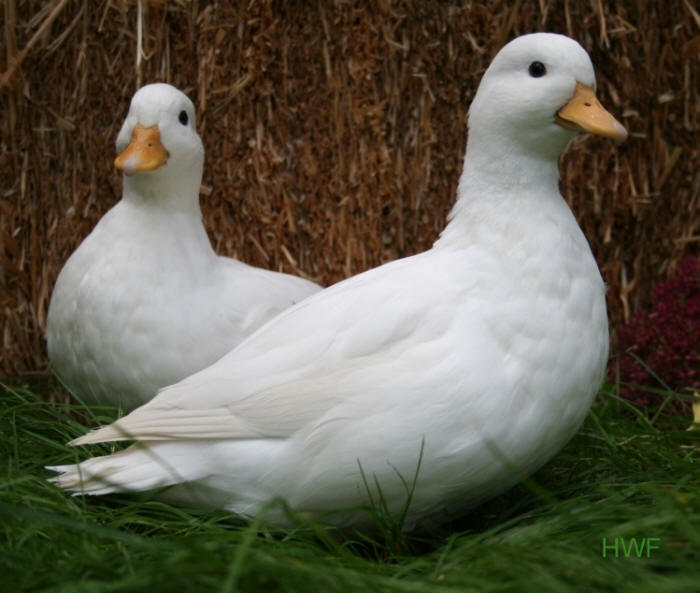 Young White Calls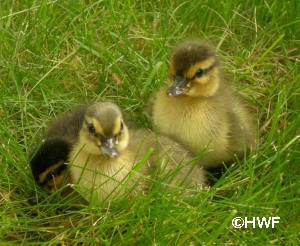 Gray and two blue fawn ducklings--note the round heads and short bills even at just hours of age.
Copyright 2009 Holderread Waterfowl Farm & Preservation Center